Published: 6 November 2018
by
What is a media center without remote control? Fortunately, Kodi can be configured with various types of remote controls. This post explores all the remote control options available and show how to to connect and map them in Kodi.
This is an ongoing post. Please suggest corrections, explanations, etc. in the comment section at the bottom of this page.
Remote control devices are wireless devices that allow input. For media centers they are used to select/play/pause/skip movies, series, music, etc. without having to leave the couch. When it comes to Kodi on a Raspberry Pi there are mainly three remote control options available: PC remotes, traditional remotes and mini-keyboards.
PC remote controls
PC remote controls, better known as MCE remotes or simply Media Desktop Computer remote controls, are basically wireless keyboards that look like a traditional media center remote control. Keystrokes are sent to an infra-red (IR) receiver connected to one of the USB ports of the Raspberry Pi.
These remotes are easy to use and easy to get hold of. Most newer MCE remote controls can be used on Kodi without problems. Their popularity is also supported by the fact that there are many brands to choose from. Here are some of my pics from BangGood.com and Amazon.com:
Mini-Keyboards
Wireless mini-keyboards (or any other keyboard for that matter) are fun and very flexible. Most of them uses the 2.4GHz radio frequency (RF) range and is also connected to the USB port of the Raspberry Pi, but many Bluetooth options also exists.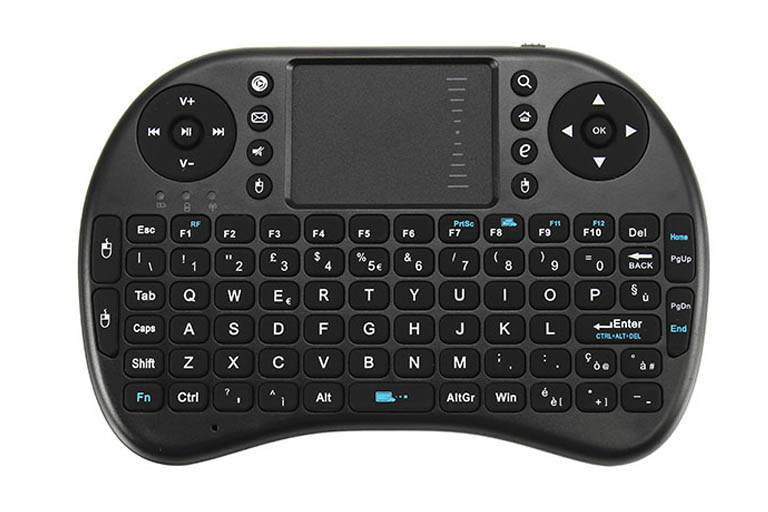 Here are some of my pics from BangGood.com and Amazon.com:
Traditional remote controls
Traditional remote controls or Consumer Electronics Control (CEC) remotes work via your TV through the HDMI cable. These are typically the remote control you got with your TV. Some of these remote controls will also work with Kodi.
Pairing Bluetooth devices
Connecting a Bluetooth device to a Raspberry Pi Kodi media center is simple. The Raspberry Pi 3 has built-in Bluetooth connectivity, but earlier models will need a Bluetooth dongle connected to one of its USB ports.
Bluetooth devices are paired with Kodi under the Bluetooth settings section of Kodi (either go to System -> Settings or System -> OpenElect where you will find the Bluetooth tab. If you device is not found, make sure to press the pairing button on the device. The most common passwords are 0000 and 1234.
Key mapping
For custom or optimum use, the remote control of your choice will need some key mapping. Key mapping can easily be done through the Kodi Keymap Editor add-on.
Keymap Editor can be installed from Settings -> Add-ons -> Install from repository -> Kodi add-on repository -> Program add-ons -> Keymap Editor.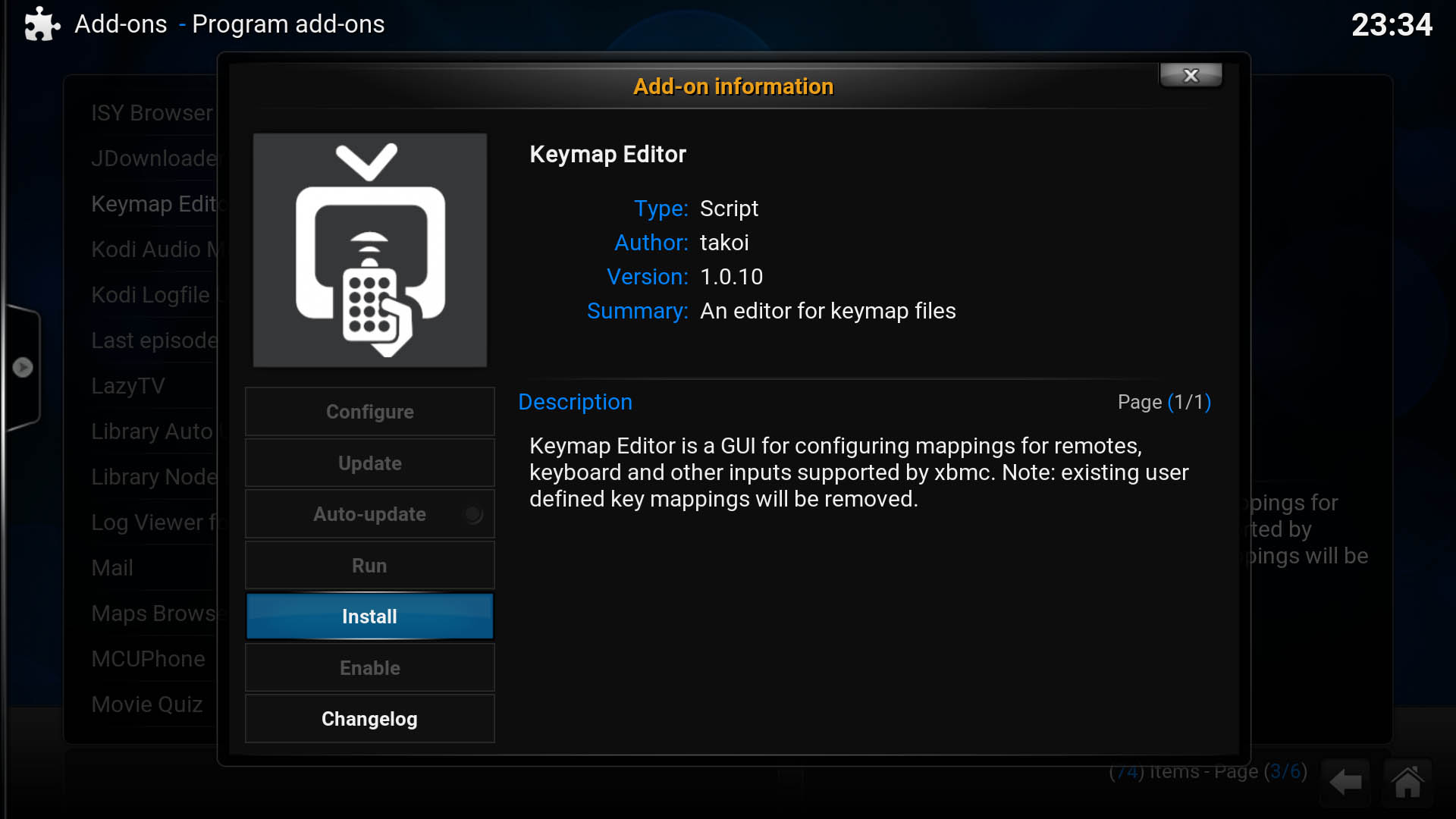 After the installation, Keymap Editor can be accessed from Settings -> Add-ons -> My ad-ons -> Program add-ons. To map they keys of your remote control, the on-screen instructions can be followed.
More about IR remotes
Infra red (IR) needs a fairly clear and straight path for the connection to work. In some cases a USB cable needs to be used to relocate the IR receiver from behind the TV.
Not all remotes have the same range as well. Make sure to choose one that will be able to reach the distance from your couch to the receiver.
Save, share & Disqus
Use the buttons below, on the left or the bottom of this page to share this post. Your comment is important, but don't be a shit. Keep it constructive and polite.
Comment via Disqus
Disqus is a worldwide comment hosting service for web sites and online communities. This secure platform ensures a pleasant commenting environment which is manageable from one account. Use the Login button to sign up.
More media center related posts

Get WP Toolset – for custom WordPress development without programming
21 February 2019
Ad:
Extend the functionality of WordPress with regards to its ability to store data and publish it on your website.