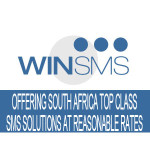 Collections(s): Blog, Microelectronics
Tagged with Autodesk EAGLE, Linux software, PCB, PCB design, PCB design software, Windows software, free software, software
Eclipse IDE for Python developers
7 December 2016
Eclipse IDE is a wonderful piece of free IDE software and Python is the language that makes many programmers very "excited" - so why not bring them together? Eclipse IDE added full functionality for Python developers through PyDev. Read more...
Collections(s): Coding, Software, Website Development
Tagged with Eclipse IDE, IDE, Linux software, PyDev, Python, Windows software, free software, getting started, programming, programming software, software
Eclipse IDE for web developers
24 December 2015 | Updated 25 August 2017
Eclipse is a free, open-source integrated development environment (IDE) used in computer programming. It is very popular for developing Java applications, but through plugins Eclipse can be turned into a multi-language programming software application. Read more...
Collections(s): Blog, Coding, Software, Website Development
Tagged with Aptana Studio, CSS, Eclipse IDE, FTP, IDE, Linux software, Python, Windows software, WordPress, free software, getting started, html, php, programming, programming software, software, website development
Collections(s): Coding, Software, Website Development
Tagged with Aptana Studio, CSS, FTP, IDE, Linux software, Windows software, free software, html, php, programming, programming software, software, website development, website software