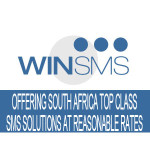 What beginners should know about JSON
1 January 2018
JSON (JavaScript Object Notation) is a lightweight syntax or standard for storing and exchanging data between servers and users. Data presented in JSON format is text based/human readable. Read more...
Collections(s): Coding, Website Development
Tagged with API, JSON, data transfer, internet
Collections(s): ESP Microcontrollers, Microelectronics
Tagged with Arduino IDE, ESP, ESP-01, ESP8266, FTDI USB/UART module, Lua, NodeMCU, Wi-Fi modules, home web server, introduction, microcontrollers, wi-fi, wireless communication
Bufo toads (Bufo spp.)
12 December 2017
Toads, or true toads, as suppose to frogs, are a group of amphibians in the Bufonidae family. They comprise more than 35 genera of which Bufo are being the most common. Read more...
Collections(s): Blog, Frogs
Tagged with Bufo spp., frogs, toads
ESP8266 5V Wi-Fi relay switch modules
6 December 2017 | Updated 1 January 2018
As the the name implies, ESP8266 5V Wi-Fi relay switch modules are Wi-Fi enabled, relay power switches. The module also includes a detachable ESP8266 micro-controller board. The main function of these boards are to be used as wireless power switches accessible from Smartphones. Read more...
Collections(s): ESP Microcontrollers, Microelectronics
Tagged with ESP-01, ESP8266, ESP8266 5V Wi-Fi Relay Switch Modules, EasyTCP, FTDI USB/UART module, Relay Modules, Switches, apps, relays, specs, wi-fi, wireless switches
Creating custom social media share buttons for posts
27 October 2017
Website developers might find it necessary to have custom social share buttons at the top/bottom of their web pages. Custom buttons, as suppose to the regular/default buttons, allows better integration with the rest of a website's styling and create a more unique look and feel. Read more...
Collections(s): Social Media, Website Development
Tagged with CSS, Facebook, Google+, LinkedIn, Pinterest, Simple Share Buttons, Twitter, WhatsApp, WordPress, free plugins, plugins, social media