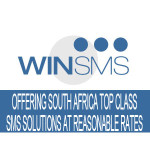 ESP8266 5V Wi-Fi relay switch modules
6 December 2017 | Renier Delport |
As the the name implies, ESP8266 5V Wi-Fi relay switch modules are Wi-Fi enabled, relay power switches. The module also includes a detachable ESP8266 micro-controller board. The main function of these boards are to be used as wireless power switches accessible from Smartphones. Read more...
0 reader(s) found this helpful so far.
Collections(s): ESP Microcontrollers, Home Automation, Home Security, Microelectronics, Random
Tagged with ESP8266, ESP8266 5V Wi-Fi Relay Switch Modules, EasyTCP, FTDI programmer, Relay Modules, Switches, apps, relays, specs, wi-fi, wireless switches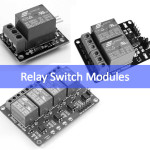 Relay switch modules
26 March 2016 | Updated 6 December 2017 | Renier Delport |
Relay switch modules are used as high voltage AC switches by connecting a signal and DC power supply to it. These modules are made up by a relay (the 'heart'), screw terminal connectors, a resistor, diode, capacitor, transistor and LED - making it perfect for electronic hobbyists to use in projects. Read more...
4 reader(s) found this helpful so far.
Collections(s): Arduino, Home Automation, Home Security, Microelectronics, Raspberry Pi
Tagged with 5V Relay Switch Modules, Arduino, Switches, digital write, getting started, introduction, microelectronic modules, relays, specs