Tag: Raspberry Pi software
Collections(s): Arduino, Raspberry Pi, Software
Tagged with Arduino, Arduino IDE, Arduino programming language, IDE, Linux, Linux software, Raspberry Pi, Raspberry Pi software, Raspbian, Raspbian Jessie, free software, getting started, microcontrollers, programming, programming software, software
Collections(s): Kodi, Raspberry Pi, Software
Tagged with Linux software, Micro SD card, Raspberry Pi, Raspberry Pi software, Xbian, free software, getting started, kodi, media centre, media centre software, mp3 player, music software, openElec, sd install, software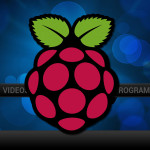 Cheapest awesome media centre ever!
23 April 2015 | Renier Delport |
Introducing Kodi! I've been raving a lot about the Raspberry Pi lately and was looking for a fun, useful project to get my teeth into. This is it! The main idea is of course to get a cheaper alternative to my old PC media centre. Read more...
3 reader(s) found this helpful so far.
Collections(s): Kodi, Music, Raspberry Pi, Software
Tagged with Linux software, Raspberry Pi, Raspberry Pi software, Xbian, free software, kodi, media centre, media centre software, mp3 player, music software, openElec, software