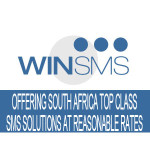 Collections(s): Games, Raspberry Pi, RetroPie, Software
Tagged with Linux, Linux software, Micro SD card, Raspberry Pi, Raspbian Jessie, Raspi-config, RetroPie, arcade, emulation, emulation software, free software, gaming software, getting started, retro gaming, software
Collections(s): Blog, Music
Tagged with Micro SD card, headphones, mp3 player, music, projects
Collections(s): Raspberry Pi
Tagged with Linux, Micro SD card, Raspberry Pi, Raspbian, Win32DiskImager, backup, getting started, sd install, storage
Raspberry Pi first time setup
2 August 2015 | Updated 5 June 2017
After installing a new operating system for your Raspberry Pi there is still a few things to do to get better functionality out of your Pi. Read more...
Collections(s): Microelectronics, Raspberry Pi
Tagged with Linux, Micro SD card, Raspberry Pi, Raspbian, Raspbian Jessie Lite, Raspbian Wheezy, Raspi-config, getting started, sd install
Basics of installing an operating system to a Raspberry Pi
2 August 2015 | Updated 5 June 2017
The Raspberry Pi is a little computer that, like any other, needs software to tell it what to do. Although there are many operating systems in the pipe-line, like Windows 10 and many others, at this stage it's safer to run trial and tested operating systems on it. Read more...
Collections(s): Microelectronics, Raspberry Pi
Tagged with Linux, Micro SD card, Raspberry Pi, Raspbian, getting started, kodi, openElec, sd install