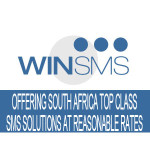 Looking back on the Raspberry Pi – Behind the Scenes 2016
27 December 2016
The Raspberry Pi was the one thing that significantly affected me as a person, student and business owner. Since I got my first Raspberry Pi model b back in March 2015, so many things have happened, so many doors have opened, so much has been learnt and, in my opinion, my life actually got better in some ways. Read more...
Collections(s): Blog, Raspberry Pi
Tagged with Raspberry Pi, projects, 2016
Africa Bike Week 2016
10 April 2016
The Harley-Davidson Africa Bike Week is upon us! Contrary to the rumors it will be in Margate South Africa from Thursday 28 April to Sunday 1 May 2016. Read more...
Collections(s): Bikes
Tagged with Africa Bike Week, Harley-Davidson, 2016