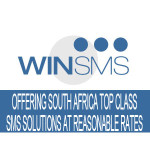 Collections(s): Games, Raspberry Pi, RetroPie, Software
Tagged with Linux, Linux software, Micro SD card, Raspberry Pi, Raspbian Jessie, Raspi-config, RetroPie, arcade, emulation, emulation software, free software, gaming software, getting started, retro gaming, software
MEKA Mobile Exoskeleton
31 March 2017 | Renier Delport |
The Mobile Exoskeleton, or "Mobile Exoskeletal Korean Army" aka MEKA as it say on the side, is an agile, fighting, futuristic mech from Blizzard's newest first person shooter game, Overwatch. Read more...
1 reader(s) found this helpful so far.
Collections(s): Exosuits, Games
Tagged with Blizzard, Mobile Exoskeleton, Overwatch, exosuits, games
Don't wait for Pokémon – Go!
18 July 2016 | Renier Delport |
If you are reading this, you probably already know about Pokémon Go, so I'm not going to say anything more about this awesome game. I was very reluctant at first, but after the upgraded 'bootleg' version was released I was Poké-balled right into it. My thought being that this was going to be the next best thing for this decade - and it will. Read more...
4 reader(s) found this helpful so far.
Collections(s): Blog, Games
Tagged with Pokemon, Pokemon Go, apps, games, mobile