Cost of electricity in South Africa
19 April 2015
So I was thinking today, after looking at all the things happening in South Africa due to the fact that there is probably no-one working at Eskom (since things in South Africa just seems to work on their own without needing maintenance and upgrading), what it will actually cost to use candles instead of light bulbs. Read more...
Collections(s): Blog, Random
Tagged with Politics, South Africa, electricity, random
Collections(s): Blog, Frogs
Tagged with creatures, frogs, moths
The new Harley-Davidson Street
10 April 2015
The Harley-Davidson Street motorcycle series was announced by Harley-Davidson in 2013 to be introduced in 2014. The Harley-Davidson Street models come in 500 and 750 cc engines and is the first brand new model in 13 years! Read more...
Collections(s): Bikes, Blog
Tagged with Harley-Davidson, Harley-Davidson Street, bikes, videos, 2014
The Boksburg Bomb
8 April 2015
So I was invited for a drinks night out with a local, ex-Boksburger and a friend. It was rough, is all I can say at this point in time. The so-called Boksburg Bomb is a bomb shot mixed drink containing Red Bull, a shot of Tequila and shot of Stroh rum. Read more...
Collections(s): Blog, Drinks
Tagged with Red Bull, Stroh rum, Tequila, The Boksburg Bomb, bomb shooter, drinks, shooter, shot glasses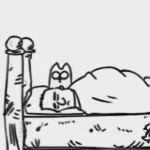 What Stevie is like
26 March 2015
This is what Stevie is like in the mornings... and sometimes at night... and during the day when she is not sleeping... and when she was in hospital. Until she had something to eat... Read more...
Collections(s): Blog, Stevie
Tagged with Stevie, Super Steve, cats, videos