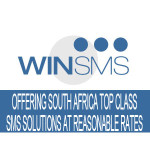 Creating custom social media share buttons for posts
27 October 2017 | Renier Delport |
Website developers might find it necessary to have custom social share buttons at the top/bottom of their web pages. Custom buttons, as suppose to the regular/default buttons, allows better integration with the rest of a website's styling and create a more unique look and feel. Read more...
0 reader(s) found this helpful so far.
Collections(s): Social Media, Website Development
Tagged with CSS, Facebook, Google+, LinkedIn, Pinterest, Simple Share Buttons, Twitter, WhatsApp, WordPress, free plugins, plugins, social media
Reviewing a 10 Watt LED integrated tube light
11 October 2017 | Renier Delport |
I recently obtained two so-called LED Series One T8 tubes and thought I would share my thoughts with you on a blog entry. I originally obtained the 'LED Series One T8' in an attempt to add more light while filming my YouTube videos. Although the results were undesirable, I thought to write something about it here. Read more...
1 reader(s) found this helpful so far.
Collections(s): Blog, Home Security, Microelectronics
Tagged with lighting, review, specs, videos
Collections(s): Blog, Microelectronics
Tagged with Autodesk EAGLE, Linux software, PCB, PCB design, PCB design software, Windows software, free software, software
Collections(s): Website Development
Tagged with CSS, Google Fonts, Google+, WordPress, fonts, functions.php, speed optimisation, theme development, theme styling
Collections(s): ESP Microcontrollers, Microelectronics
Tagged with Bluetooth, Bluetooth modules, ESP8266, FTDI programmer, Wi-Fi modules, getting started, microcontrollers, wi-fi, wireless communication